Spaceflight Now +





Premium video content for our Spaceflight Now Plus subscribers.

X-43A launched
NASA's experimental X-43A hypersonic research aircraft is successfully launched by a Pegasus rocket off the coast of California on March 27. (2min 40sec file)
Play video
More clips

Latest Mars rover news
The latest pictures and science results from the twin Mars Exploration Rovers Spirit and Opportunity are presented at this briefing on Friday. (50min 02sec file)
Play video
More clips

Mars water discovery
Scientists present evidence from the Mars rover Opportunity during this Tuesday news conference that shows the landing site was once the bottom of a salty sea. (76min 48sec file)
Play video
MP3 audio download

Armstrong speech
Neil Armstrong accepts the Rotary National Space Trophy for career contributions in aerospace. He says President Bush's plan to return to the Moon is economically feasible and has "substantial merit and promise." (12min 10sec)
Play video

Become a subscriber
More video




NewsAlert





Sign up for our NewsAlert service and have the latest news in astronomy and space e-mailed direct to your desktop.


Privacy note: your e-mail address will not be used for any other purpose.





Cassini spacecraft examines high winds on Saturn
NASA/JPL NEWS RELEASE
Posted: March 28, 2004


Credit: NASA/JPL/Space Science Institute



Wind-blown clouds and haze high in Saturn's atmosphere are captured in a movie made from images taken by the Cassini narrow angle camera between Feb. 15 and Feb. 19, 2004.

The bright areas in these images represent high haze and clouds near the top of Saturn's troposphere. Cassini has three filters designed to sense different heights of clouds and haze in the planet's atmosphere. Any light detected by cameras using the 889-nanometer filter is reflected very high in the atmosphere, before the light is absorbed.

This is the first movie (download here) ever made showing Saturn in these near-infrared wavelengths. The images were made using a filter sensitive to a narrow range of wavelengths centered at 889-nanometers, where methane in Saturn's atmosphere absorbs sunlight.

In the movie, atmospheric motions can be seen most clearly in the equatorial region and at other southern latitudes. Saturn's equatorial region seems disturbed in the same way that it has been for the past decade, as revealed by observations from NASA's Hubble Space Telescope.

Researchers have speculated that the bright cloud patterns there are associated with water-moist convection arising from a deeper atmospheric level where water condenses on Saturn, and rising to levels at or above the visible cloud tops. Close analysis of future data by scientists on the Cassini-Huygens mission should help determine whether this is the case.

Saturn's rings are extremely overexposed in these images. Because the range of wavelengths for this spectral filter is narrow, and because most of this light is absorbed by Saturn, the disc of Saturn is inherently faint and the exposures required are quite long (22 seconds). The rings do not strongly absorb at these wavelengths, so they reflect more light and are overexposed compared to the atmosphere.

Orbiting moons in the images were manually removed during processing.

The movie, consisting of 30 stacked images, spans five days and captures five complete but non-consecutive Saturn rotations. The direction of motion is from left to right. Each 10.6-hour Saturn rotation is evenly sampled by six images. After each rotation sequence, the planet can be seen to grow slightly in the field of view. Cassini was 65.6 million kilometers (40.7 million miles) from Saturn when the images, reduced in scale by a factor of two onboard the spacecraft, were taken. The resulting image scale is approximately 786 kilometers (420 miles) per pixel.

The Cassini-Huygens mission is a cooperative project of NASA, the European Space Agency and the Italian Space Agency. The Jet Propulsion Laboratory, a division of the California Institute of Technology in Pasadena, manages the Cassini-Huygens mission for NASA's Office of Space Science, Washington, D.C. The imaging team is based at the Space Science Institute, Boulder, Colorado.
John Glenn Mission Patch
Free shipping to U.S. addresses!

The historic first orbital flight by an American is marked by this commemorative patch for John Glenn and Friendship 7.

U.S. STORE
WORLDWIDE STORE
Final Shuttle Mission Patch
Free shipping to U.S. addresses!

The crew emblem for the final space shuttle mission is available in our store. Get this piece of history!

U.S. STORE
WORLDWIDE STORE
Celebrate the shuttle program
Free shipping to U.S. addresses!

This special commemorative patch marks the retirement of NASA's Space Shuttle Program. Available in our store!

U.S. STORE
WORLDWIDE STORE
Anniversary Shuttle Patch
Free shipping to U.S. addresses!
This embroidered patch commemorates the 30th anniversary of the Space Shuttle Program. The design features the space shuttle Columbia's historic maiden flight of April 12, 1981.

U.S. STORE
WORLDWIDE STORE
Mercury anniversary
Free shipping to U.S. addresses!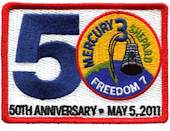 Celebrate the 50th anniversary of Alan Shephard's historic Mercury mission with this collectors' item, the official commemorative embroidered patch.

U.S. STORE
WORLDWIDE STORE
Fallen Heroes Patch Collection

The official patches from Apollo 1, the shuttle Challenger and Columbia crews are available in the store.

U.S. STORE
WORLDWIDE STORE
Gemini 12
Gemini 12: The NASA Mission Reports covers the voyage of James Lovell and Buzz Aldrin that capped the Gemini program's efforts to prove the technologies and techniques that would be needed for the Apollo Moon landings. Includes CD-ROM.

Choose your store:
U.S. - U.K. - E.U. - Worldwide
Gemini 7
Gemini 7: The NASA Mission Reports covers this 14-day mission by Borman and Lovell as they demonstrated some of the more essential facts of space flight. Includes CD-ROM.

Choose your store:
U.S. - U.K. - E.U. - Worldwide
Apollo patches
The Apollo Patch Collection: Includes all 12 Apollo mission patches plus the Apollo Program Patch. Save over 20% off the Individual price.

Choose your store:
U.S. - U.K. - E.U. - Worldwide
Mars Rover mission patch
A mission patch featuring NASA's Mars Exploration Rover is available from our online.

Choose your store:
U.S. - U.K. - E.U. - Worldwide
Apollo 9 DVD
On the road to the moon, the mission of Apollo 9 stands as an important gateway in experience and procedures. This 2-DVD collection presents the crucial mission on the voyage to the moon.

Choose your store:
U.S. - U.K. - E.U. - Worldwide
New Station
Crew Patch
Free shipping to U.S. addresses!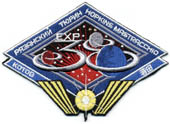 The Expedition 38 embroidered crew patch for the International Space Station is now available in our store!

U.S. STORE
WORLDWIDE STORE