Spaceflight Now +





Subscribe to Spaceflight Now Plus for access to our extensive video collections!
How do I sign up?
Video archive

Weather satellite launch

The NOAA-N Prime weather observatory launches from California aboard a Delta 2 rocket on Feb. 6.

Play

Carbon observatory

Preview of the Orbiting Carbon Observatory, NASA's first spacecraft dedicated to mapping the global distribution of carbon dioxide.

Play

Expedition 19 crew

The Russian commander and two American astronauts to serve aboard the space station during the Expedition 19 mission hold this pre-flight news briefing.

Play

Delta 4-Heavy launch

The Delta 4-Heavy rocket launches a new intelligence-gathering satellite for the nation.

Full coverage

STS-119: Shuttle on pad

Shuttle Discovery rolls to pad 39A for its February launch to the space station.

Play

STS-119: The programs

In advance of shuttle Discovery's STS-119 mission to the station, managers from both programs discuss the flight.

Play

STS-119: The mission

A detailed preview of Discovery's mission to deliver and activate the space station's final power truss is provided in this briefing.

Play

STS-119: Spacewalks

Four spacewalks are planned during Discovery's STS-119 mission to the station.

Play

STS-119: The Crew

The Discovery astronauts, led by commander Lee Archambault, meet the press in the traditional pre-flight news conference.

Play

Become a subscriber
More video





NASA environmental satellite lost in launch failure
BY WILLIAM HARWOOD
STORY WRITTEN FOR CBS NEWS "SPACE PLACE" & USED WITH PERMISSION
Posted: February 24, 2009;
Updated after news conference


NASA's $273 million Orbiting Carbon Observatory satellite crashed into the ocean near Antarctica shortly after launch today from Vandenberg Air Force Base, Calif., atop an Orbital Sciences Corp. Taurus XL booster. Telemetry indicated a protective nose cone fairing failed to separate early in the climb to space, weighing the rocket down and preventing the spacecraft from reaching orbit.

Credit: Gene Blevins/LA Daily News
See more launch photos here



"It's a huge disappointment to the entire team that's worked very hard over years and years and really did their best to see it through," said NASA launch manager Chuck Dovale. "The reason not everyone is able to do this is, it's hard. And even when you do the best you can, you can still fail. It's a tough business."

Said John Brunschwyler, manager of the Taurus rocket program for Orbital Sciences: "Our whole team, at a very personal level, are disappointed in the events of this morning. It's very hard and, as I said, at a very personal level, (we're) upset with the results."

The 986-pound satellite's four-stage solid-fuel Taurus XL rocket blasted off at 4:55:30 a.m. EST and roared away from its Vandenberg launch pad about five minutes behind schedule because of a minor technical glitch. The ascent appeared normal and telemetry indicated all systems were working as planned through the first stage burn, stage separation and second stage ignition.

Seven seconds after the second stage fired up, the satellite's protective clamshell nose cone was commanded to separate. The 63-inch-wide carbon composite fairing is designed to separate in two pieces and fall away using small pyrotechnic devices that are activated by a series of electrical pulses.

"We have confirmation that the correct sequence was sent by the software," said Brunschwyler. "We had good power going into this event and we also had a healthy indications of our electronics box that sent the signal. Once that time had passed, which was about three minutes into the flight, we observed various pieces of telemetry that, of course, we then try to correlate because at first, being humans, we don't necessarily believe one piece of data."

While engineers were studying telemetry, the Taurus XL's third and fourth stage motors ignited as planned. But it soon became clear the fairing was still in place and that its weight was preventing the rocket from accelerating normally.

"The fairing has considerable weight relative to the portion of the vehicle that's flying," Brunschwyler said. "So when it separates off, you get a jump in acceleration. We did not have that jump in acceleration. As a direct result of carrying that extra weight, we could not make orbit. The initial indications are the vehicle did not have enough delta V (velocity) to reach obit and landed just short of Antarctica in the ocean."

The Orbiting Carbon Observatory was designed to study natural and man-made carbon dioxide emission and absorption to help scientists assess how the greenhouse gas might be contributing to global warming.

"OCO was an important mission to measure critical elements of the carbon cycle," said Michael Freilich, director of NASA's Earth sciences division at agency headquarters.

"Over the next several days, weeks and months, we're going to carefully evaluate how to move forward and advance that science given our evaluation of the assets that are on orbit now, the assets of our international partners and the existence of flight spares in order to thoughtfully put together a program, as rapidly as possible, to pick up where OCO left off."

But Freilich said it was too soon to say whether a follow-on mission might be approved or how long that process might take. In the near term, NASA plans to name an investigation board to determine what went wrong with today's launching and what might be needed to ensure no similar problems happen on future flights.

A Taurus is scheduled to launch another NASA environmental research satellite - Glory - later this year. Officials said today it's too early to say how the mishap might affect those plans.

This was the eighth launch of a Taurus XL rocket and the second mission failure. It was NASA's first mission using the solid-fuel rocket after a certification process intended to ensure safety and reliability. A sticker on the ill-fated rocket called attention to that certification, signifying what Brunschwyler described before launch as a process "to ensure it's the lowest risk possible for these valuable payloads."


Additional coverage for subscribers:


VIDEO: TAURUS LAUNCH OF OCO SATELLITE FAILS PLAY


VIDEO: FAILURE DECLARED BY NASA LAUNCH DIRECTOR PLAY


VIDEO: POST-FAILURE NEWS BRIEFING PLAY



VIDEO: HIGHLIGHTS OF THE TAURUS LAUNCH CAMPAIGN PLAY


VIDEO: HIGHLIGHTS OF THE SATELLITE LAUNCH CAMPAIGN PLAY


VIDEO: PRE-LAUNCH NEWS CONFERENCE PLAY


VIDEO: MISSION SCIENCE PREVIEW BRIEFING PLAY


VIDEO: ORBITING CARBON OBSERVATORY OVERVIEW PLAY


SUBSCRIBE NOW


John Glenn Mission Patch
Free shipping to U.S. addresses!

The historic first orbital flight by an American is marked by this commemorative patch for John Glenn and Friendship 7.

U.S. STORE
WORLDWIDE STORE
Final Shuttle Mission Patch
Free shipping to U.S. addresses!

The crew emblem for the final space shuttle mission is available in our store. Get this piece of history!

U.S. STORE
WORLDWIDE STORE
Celebrate the shuttle program
Free shipping to U.S. addresses!

This special commemorative patch marks the retirement of NASA's Space Shuttle Program. Available in our store!

U.S. STORE
WORLDWIDE STORE
Anniversary Shuttle Patch
Free shipping to U.S. addresses!
This embroidered patch commemorates the 30th anniversary of the Space Shuttle Program. The design features the space shuttle Columbia's historic maiden flight of April 12, 1981.

U.S. STORE
WORLDWIDE STORE
Mercury anniversary
Free shipping to U.S. addresses!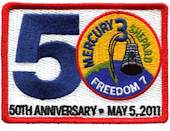 Celebrate the 50th anniversary of Alan Shephard's historic Mercury mission with this collectors' item, the official commemorative embroidered patch.

U.S. STORE
WORLDWIDE STORE
Fallen Heroes Patch Collection

The official patches from Apollo 1, the shuttle Challenger and Columbia crews are available in the store.

U.S. STORE
WORLDWIDE STORE