Shuttle Atlantis and station go their separate ways
BY WILLIAM HARWOOD
STORY WRITTEN FOR CBS NEWS "SPACE PLACE" & USED WITH PERMISSION
Posted: April 17, 2002


With pilot Stephen Frick at the controls, the shuttle Atlantis undocked from the international space station today at 2:31 p.m. as the two spacecraft raced across the North Atlantic Ocean at five miles per second.

"Atlantis, departing," Navy Capt. Daniel Bursch said from inside the lab complex as the shuttle pulled away, ringing a ship's bell in what has become a tradition aboard the outpost.

Frick flew Atlantis through a slow, lap-and-a-quarter loop around of the station before leaving the area for good around 4:15 p.m., ending a week of joint work to attach a huge truss section to the top of the international space station.

"Atlantis, Alpha, Godspeed and happy landings," station engineer Carl Walz radioed from the lab complex as Atlantis began its final departure.

"Hey Carl, Dan, Yury, thanks so much. We've enjoyed the last week with you guys, you've been outstanding hosts," shuttle skipper Michael Bloomfield replied. "We've just been admiring the incredible view you have up here and the machine you live in, Alpha, is really beautiful. So thanks so much for taking care of us the last week, we'll keep you in our thoughts and prayers and we'll see you on the ground in a couple of months. We'll have you over and have a real barbecue party."

"All right, sounds great, we'll bring our kerchiefs."

Atlantis is scheduled to glide back to Earth Friday, landing on runway 15 at the Kennedy Space Center at 12:26:21 p.m. Following a Soyuz taxi flight later this month, the shuttle Endeavour will blast off May 30 on a mission to carry the station's next full-time crew into orbit and to bring Walz and his crewmates - commander Yury Onufrienko and Daniel Bursch - back to Earth. Launch had been targeted for May 31, but it has been moved up one day to provide a bit of cushion between the shuttle and another rocket scheduled for launch a few days later.

Endeavour also will carry a new wrist-roll joint up for the station's robot arm that will be installed during the mission's third and final spacewalk. The new joint is being installed because of an avionics problem in one of the redundant sets of avionics currently in control of the space crane.

Atlantis' crew attached the S0 truss, the first section in a nine-piece beam that eventually will stretch the length of a football field and carry the station's main solar arrays and radiators. A flight scheduled for launch Aug. 22 will carry up the next truss segment, which will attach to the starboard side of S0 and a flight scheduled for launch Oct. 6 will carry up an identical port-side section. Radiator and solar array sections will be added next year.

"For the record at this point, we have now flown 26 missions in support of ISS since the FGB launch in November 1998 and in the last 21 months we've flown 22 flights successfully and that is unprecedented in human spaceflight (history)," said Mike Suffredini, manager of space station integration at the Johnson Space Center. "So we're setting records as we go.

"There's 165 tons on orbit at this time with well over a million lines of (computer software) code, we've conducted 37 EVAs with a total of about 230 hours and yes, we are also doing research in the middle of all this. We've conducted, or are in the process of conducting, 54 investigations with over 70,000 hours of research time. So we're well on our way, we're doing research while we're assembling space station and we believe we're set for the upcoming elements to fly."

By the end of this year," he said, "we'll have over 200 tons on orbit and be we'll on our way with research and be in a posture then for the addition of the rest of the power modules which begin coming up in 2003."

For readers interested in raw detail, launch package manager Ben Sellari provides the following summary of what the Atlantis astronauts accomplished during their mission to attach the S0 solar array truss section to the international space station:
Installed the S0 element adding 26,716 pounds to the ISS
Transferred 146 pounds of oxygen (130 pounds required)
Transferred 45 pounds of nitrogen (40 pounds required)
Transferred 1,463 pounds of water to ISS.
Estimated 2228.04 pounds of hardware and supplies delivered to ISS
Transferred 22.9 pounds of spacewalk hardware to ISS
Estimated 2450.34 pounds of logistics transferred to shuttle
Disposed of about 229 pounds of condensate from ISS
Boosted station altitude by about five nautical miles
Conducted four spacewalks totaling 28 hours and 22 minutes (single-flight record for ISS assembly)
Here is a list of spacewalk actions during Atlantis' mission:
Total bolt actuations: 289
TA clamps employed: 92
Connectors mated or demated: 159
Connector caps removed or installed: 49
PIP pins, actuators or latches cycled: 55
Circuit interrupt device on-off cycles: 12
The station astronauts, meanwhile, face a hectic schedule over the next few days and weeks. Early Saturday morning, they plan to strap into their Soyuz lifeboat and undock around 5:10 a.m., moving the spacecraft from its current docking port on the Russian Zarya module to a port on the Pirs airlock compartment attached to the Zvezda command module.
That will clear the way for the arrival of a fresh Soyuz lifeboat that's scheduled for launch from the Baikonur Cosmodrome around 2:26 a.m. EDT on April 25. Docking at the station's Zarya port is expected around 4 a.m. on April 27. The so-called "taxi crew" delivering the new Soyuz is made up of commander Yuri Gidzenko, Italian astronaut Roberto Vittori and South African space tourist Mark Shuttleworth. The taxi crew will spend a week aboard the station before undocking around 7:05 p.m. on May 4 and returning to Earth aboard the lab's older Soyuz.
Recent updates

FRIDAY
01:30 PM

Quick-look Data

07:30 AM

Entry Timeline

THURSDAY
12:00 AM

Master Flight Plan
Daily Flight Plan (FD-11/12)

WEDNESDAY
12:50 AM

Undocking timeline

TUESDAY
11:50 PM

NASA TV Sked (rev. I)

05:40 PM

Spacewalk Stats
Soviet Space
For the first time ever available in the West. Rocket & Space Corporation Energia: a complete pictorial history of the Soviet/Russian Space Program from 1946 to the present day all in full color. Available from our store.

Choose your store:
U.S. - U.K. - E.U. - Worldwide
Viking patch
This embroidered mission patch celebrates NASA's Viking Project which reached the Red Planet in 1976.

Choose your store:
U.S. - U.K. - E.U. - Worldwide
Apollo 7 DVD
For 11 days the crew of Apollo 7 fought colds while they put the Apollo spacecraft through a workout, establishing confidence in the machine what would lead directly to the bold decision to send Apollo 8 to the moon just 2 months later.

Choose your store:
U.S. - U.K. - E.U. - Worldwide
Gemini 12
Gemini 12: The NASA Mission Reports covers the voyage of James Lovell and Buzz Aldrin that capped the Gemini program's efforts to prove the technologies and techniques that would be needed for the Apollo Moon landings. Includes CD-ROM.

Choose your store:
U.S. - U.K. - E.U. - Worldwide
Apollo patches
The Apollo Patch Collection: Includes all 12 Apollo mission patches plus the Apollo Program Patch. Save over 20% off the Individual price.

Choose your store:
U.S. - U.K. - E.U. - Worldwide
John Glenn Mission Patch
Free shipping to U.S. addresses!

The historic first orbital flight by an American is marked by this commemorative patch for John Glenn and Friendship 7.

U.S. STORE
WORLDWIDE STORE
Final Shuttle Mission Patch
Free shipping to U.S. addresses!

The crew emblem for the final space shuttle mission is available in our store. Get this piece of history!

U.S. STORE
WORLDWIDE STORE
Celebrate the shuttle program
Free shipping to U.S. addresses!

This special commemorative patch marks the retirement of NASA's Space Shuttle Program. Available in our store!

U.S. STORE
WORLDWIDE STORE
Anniversary Shuttle Patch
Free shipping to U.S. addresses!
This embroidered patch commemorates the 30th anniversary of the Space Shuttle Program. The design features the space shuttle Columbia's historic maiden flight of April 12, 1981.

U.S. STORE
WORLDWIDE STORE
Mercury anniversary
Free shipping to U.S. addresses!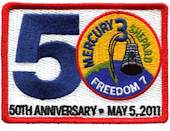 Celebrate the 50th anniversary of Alan Shephard's historic Mercury mission with this collectors' item, the official commemorative embroidered patch.

U.S. STORE
WORLDWIDE STORE
Fallen Heroes Patch Collection

The official patches from Apollo 1, the shuttle Challenger and Columbia crews are available in the store.

U.S. STORE
WORLDWIDE STORE
ERROR: Random File Unopenable
The random file, as specified in the $random_file perl variable was unopenable.

The file was not found on your file system. This means that it has either not been created or the path you have specified in $trrandom_file is incorrect.

Hubble Posters

Stunning posters featuring images from the Hubble Space Telescope and world-renowned astrophotographer David Malin are now available from the Astronomy Now Store.

U.S. STORE

U.K. & WORLDWIDE STORE


Get e-mail updates
Sign up for our NewsAlert service and have the latest news in astronomy and space e-mailed direct to your desktop (privacy note: your e-mail address will not be used for any other purpose).


Apollo 12 tribute DVD set


New! Featuring the jovial crew of Pete Conrad, Dick Gordon and Alan Bean, the Apollo 12 mission was struck by lightning shortly after liftoff but proceeded on the second successful exploration voyage to the lunar surface. This three-disc DVD brings the mission to life with extraordinary detail.

Choose your store:
U.S. - U.K. - E.U. - Worldwide

Fallen Heroes special patch

This special 12-inch embroidered patch commemorates the U.S. astronauts who made the ultimate sacrifice, honoring the crews of Apollo 1, Challenger and Columbia.

Choose your store:
U.S. - U.K. - E.U. - Worldwide

Women in Space

Women of Space: Cool Careers on the Final Frontier is for girls, young women, and anyone else interested in learning about exciting careers in space exploration. Includes CD-ROM.

Choose your store:
U.S. - U.K. - E.U. - Worldwide

Mars rover poster

This new poster features some of the best pictures from NASA's amazing Mars Exploration Rovers Spirit and Opportunity.

Choose your store:
U.S.