Spaceflight Now +





Premium video content for our Spaceflight Now Plus subscribers.

Atlantis to hangar
After its safe landing to end mission STS-115, space shuttle Atlantis is towed from the Kennedy Space Center runway to hangar 1 of the Orbiter Processing Facility for post-flight deservicing and the start of preparations leading to its next mission, STS-117.

PLAY

STS-115 landing
Space shuttle Atlantis glides to a smooth touchdown on Kennedy Space Center's Runway 33 at 6:21 a.m. to conclude the successful STS-115 mission that restarted construction of the space station.

PLAY

Soyuz TMA-9 docking
The Russian Soyuz TMA-9 space capsule carrying the Expedition 14 resident crew and space tourist Anousheh Ansari safely docks to the International Space Station's Zvezda service module.

PLAY

Expedition 14 launch
This extended duration movie follows the Soyuz rocket from the final countdown through arrival in orbit with the Expedition 14 crew. The video shows the three-stage rocket's ascent from Baikonur Cosmodrome and includes views of Mike Lopez-Alegria, Mikhail Tyurin and Anousheh Ansari from cameras inside the capsule.

PLAY

Mission of Expedition 14
The voyage of Expedition 14 aboard the International Space Station is expected to see major construction activities for the outpost. Learn more about the mission in this narrated mission preview movie.

PLAY

STS-31: Opening window to the Universe
The Hubble Space Telescope has become astronomy's crown jewel for knowledge and discovery. The great observatory was placed high above Earth following its launch aboard space shuttle Discovery on April 24, 1990. The astronauts of STS-31 recount their mission in this post-flight film presentation.

Small | Medium | Large

STS-34: Galileo launch
The long voyage of exploration to Jupiter and its many moons by the Galileo spacecraft began on October 18, 1989 with launch from Kennedy Space Center aboard the space shuttle Atlantis. The crew of mission STS-34 tell the story of their flight to dispatch the probe -- fitted with an Inertial Upper Stage rocket motor -- during this post-flight presentation film.

Small | Medium | Large

Become a subscriber
More video





FTC gives clearance to United Launch Alliance
LOCKHEED MARTIN NEWS RELEASE
Posted: October 3, 2006


Lockheed Martin today confirmed that United Launch Alliance, L.L.C. (ULA), its joint venture with the Boeing Co., had received anti-trust clearance from the Federal Trade Commission (FTC). The clearance is subject to compliance with a consent order that both parties have approved and which upon closing of the transaction will govern certain activities of ULA, Lockheed Martin and Boeing.

ULA would combine the production, engineering, test and launch operations associated with U.S. government launches of Boeing Delta and Lockheed Martin Atlas rockets. The purpose for combining the Atlas and Delta operations is to reduce the cost of meeting the national security and civil expendable launch vehicle needs of the United States. ULA would be structured as a 50-50 joint venture between Boeing and Lockheed Martin.

The action by the FTC will allow Boeing and Lockheed Martin to finalize closing documents and work toward setting a closing date.

Upon closing Michael Gass, vice president and general manager of Lockheed Martin Space Transportation, will become ULA president and CEO. Dan Collins, vice president of Boeing Expendable Launch Systems, will serve as chief operating officer. These leaders will report to a six-member board of directors, each company appointing three directors.

ULA headquarters will be in Denver with most engineering and administrative activities consolidated at Lockheed Martin's Space Systems Company facilities. Major assembly and integration operations will be located primarily at Boeing's manufacturing and assembly facility in Decatur, Ala. As part of the joint venture, the companies' launch facilities at Cape Canaveral Air Force Station in Florida and Vandenberg Air Force Base in California will provide flexibility for meeting launch requirements on East and West coasts.

ULA is expected to have about 3800 employees at sites in Colorado, Alabama, Florida, California and Texas.

Following the closing of ULA, Boeing and Lockheed Martin have agreed to dismiss all civil litigation against each other related to a previous competition for launches under the Air Force EELV program.

Headquartered in Bethesda, Md., Lockheed Martin employs about 140,000 people worldwide and is principally engaged in the research, design, development, manufacture, integration and sustainment of advanced technology systems, products and services. The corporation reported 2005 sales of $37.2 billion.
ERROR: Random File Unopenable
The random file, as specified in the $random_file perl variable was unopenable.

The file was not found on your file system. This means that it has either not been created or the path you have specified in $trrandom_file is incorrect.

John Glenn Mission Patch


Free shipping to U.S. addresses!


The historic first orbital flight by an American is marked by this commemorative patch for John Glenn and Friendship 7.

U.S. STORE

WORLDWIDE STORE


Final Shuttle Mission Patch


Free shipping to U.S. addresses!


The crew emblem for the final space shuttle mission is available in our store. Get this piece of history!

U.S. STORE

WORLDWIDE STORE


Celebrate the shuttle program


Free shipping to U.S. addresses!


This special commemorative patch marks the retirement of NASA's Space Shuttle Program. Available in our store!

U.S. STORE

WORLDWIDE STORE


Anniversary Shuttle Patch


Free shipping to U.S. addresses!

This embroidered patch commemorates the 30th anniversary of the Space Shuttle Program. The design features the space shuttle Columbia's historic maiden flight of April 12, 1981.

U.S. STORE

WORLDWIDE STORE


Mercury anniversary


Free shipping to U.S. addresses!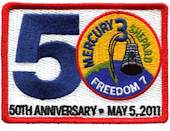 Celebrate the 50th anniversary of Alan Shephard's historic Mercury mission with this collectors' item, the official commemorative embroidered patch.

U.S. STORE

WORLDWIDE STORE


Fallen Heroes Patch Collection


The official patches from Apollo 1, the shuttle Challenger and Columbia crews are available in the store.

U.S. STORE

WORLDWIDE STORE


Ares 1-X Patch

The official embroidered patch for the Ares 1-X rocket test flight, is available for purchase.

U.S. STORE

WORLDWIDE STORE


Apollo Collage

This beautiful one piece set features the Apollo program emblem surrounded by the individual mission logos.

U.S. STORE


Expedition 21

The official embroidered patch for the International Space Station Expedition 21 crew is now available from our stores.

U.S. STORE

WORLDWIDE STORE


Hubble Patch

The official embroidered patch for mission STS-125, the space shuttle's last planned service call to the Hubble Space Telescope, is available for purchase.

U.S. STORE

WORLDWIDE STORE