Spaceflight Now +





Premium video content for our Spaceflight Now Plus subscribers.

Atlantis to hangar
After its safe landing to end mission STS-115, space shuttle Atlantis is towed from the Kennedy Space Center runway to hangar 1 of the Orbiter Processing Facility for post-flight deservicing and the start of preparations leading to its next mission, STS-117.

PLAY

STS-115 landing
Space shuttle Atlantis glides to a smooth touchdown on Kennedy Space Center's Runway 33 at 6:21 a.m. to conclude the successful STS-115 mission that restarted construction of the space station.

PLAY

Soyuz TMA-9 docking
The Russian Soyuz TMA-9 space capsule carrying the Expedition 14 resident crew and space tourist Anousheh Ansari safely docks to the International Space Station's Zvezda service module.

PLAY

Expedition 14 launch
This extended duration movie follows the Soyuz rocket from the final countdown through arrival in orbit with the Expedition 14 crew. The video shows the three-stage rocket's ascent from Baikonur Cosmodrome and includes views of Mike Lopez-Alegria, Mikhail Tyurin and Anousheh Ansari from cameras inside the capsule.

PLAY

Mission of Expedition 14
The voyage of Expedition 14 aboard the International Space Station is expected to see major construction activities for the outpost. Learn more about the mission in this narrated mission preview movie.

PLAY

STS-31: Opening window to the Universe
The Hubble Space Telescope has become astronomy's crown jewel for knowledge and discovery. The great observatory was placed high above Earth following its launch aboard space shuttle Discovery on April 24, 1990. The astronauts of STS-31 recount their mission in this post-flight film presentation.

Small | Medium | Large

STS-34: Galileo launch
The long voyage of exploration to Jupiter and its many moons by the Galileo spacecraft began on October 18, 1989 with launch from Kennedy Space Center aboard the space shuttle Atlantis. The crew of mission STS-34 tell the story of their flight to dispatch the probe -- fitted with an Inertial Upper Stage rocket motor -- during this post-flight presentation film.

Small | Medium | Large

Atlantis on the move
Space shuttle Atlantis is transported to the cavernous Vehicle Assembly Building where the ship will be mated to the external fuel tank and twin solid rocket boosters for a late-August liftoff.

PLAY | TIME-LAPSE

Become a subscriber
More video





Mars rover, Global Surveyor, Odyssey missions extended
NASA/JPL NEWS RELEASE
Posted: September 26, 2006


NASA's Mars robotic missions are performing so well, they are being prepared for additional overtime work.

The team operating the twin Mars Exploration Rovers, Spirit and Opportunity, since January 2004, won approval for an additional year of exploration. NASA funded the extensions on recommendations from an outside panel of scientists. NASA also is adding two more years of operations for Mars Global Surveyor, which has been orbiting Mars since 1997, and the Mars Odyssey orbiter, at the red planet since 2001.

These mission extensions will begin Oct. 1, 2006. The spacecraft beginning extended missions have already completed a successful prime mission plus years of additional service. The extensions occur when NASA's newest Mars spacecraft, named the Mars Reconnaissance Orbiter, is about to begin its main science phase.

"Each of these missions increases the value of the others and of the Mars Reconnaissance Orbiter," said Doug McCuistion, director of NASA's Mars Exploration Program, NASA Headquarters, Washington. "By extending these missions, we gain very cost-effective additional benefits from the investments in developing them and getting them to Mars."

Each orbiter has a different set of instruments, and the spacecraft complement each other in helping scientists understand Mars. Also, observations by the rovers on the ground validate interpretation of information from the orbiters. Observations by the orbiters allow extrapolation from what the rovers find in small areas. The orbiters support current and future surface missions with landing-site assessments and communication relays.

Both rovers are still healthy, more than 31 months into what was originally planned as a three-month exploration of their landing areas. Provided they remain operable, their fourth mission extension will take them into Martian spring and summer, increasing their solar-energy supply and daily capabilities. Spirit has been studying its surroundings from a stationary, sun-facing tilt for several months. "As we get into the Martian spring, Spirit will resume exploring the inner basin of the 'Columbia Hills,'" said Dr. Bruce Banerdt, rover project scientist at NASA's Jet Propulsion Laboratory, Pasadena, Calif. Opportunity will spend the extension at "Victoria Crater."

Each Martian year lasts nearly two Earth years. The longevity of Mars Global Surveyor and Mars Odyssey has allowed researchers to watch how Mars changes not just from season to season, but from year to year. Mars Global Surveyor has observed shrinking of the south polar carbon-dioxide ice cap from one summer to the next. "This extension will take us through our fifth annual cycle of Martian summers and winters," said Thomas Thorpe of JPL, project manager for Mars Global Surveyor.

"With the additional years of observations, we are able to monitor the Martian climate, not just the weather. There is a hypothesis that Mars' climate is changing, perhaps rapidly. The combination of instruments from different orbiters strengthens our ability to study that possibility. With Odyssey, for example, we can monitor the mass of carbon-dioxide frost in winter to help understand the changes that Global Surveyor is seeing in the summers," said JPL's Dr. Jeffrey Plaut, project scientist for Mars Odyssey.

The Odyssey flight team at JPL and at Lockheed Martin Space Systems, Denver, plans to teach the spacecraft some new tricks during the mission extension. New software will enable the spacecraft to make choices about which images are high priority. Also, the team will begin pointing Odyssey slightly off the straight-down view it has flown so far. This will enable imaging of polar areas it never flies directly over. Odyssey also will continue serving as the primary communications relay for the rovers Spirit and Opportunity.

NASA also has extended the U.S. participation in the European Space Agency's Mars Express mission. That orbiter reached Mars in 2003 and is in an extended mission.

JPL, a division of the California Institute of Technology, Pasadena, manages the Mars Global Surveyor, Mars Odyssey and Mars Exploration Rover projects for the NASA Science Mission Directorate, Washington. Lockheed Martin Space Systems, Denver, is the prime contractor for the Global Surveyor and Odyssey projects and built those spacecraft.
Telescopes.com
Largest selection and the best prices anywhere in the world. Free shipping on select items. Telescopes.com is the largest dealer of both Meade and Celestron Telescopes. Visit Telescopes.com or call toll free 1-800-303-5873.
John Glenn Mission Patch
Free shipping to U.S. addresses!

The historic first orbital flight by an American is marked by this commemorative patch for John Glenn and Friendship 7.

U.S. STORE
WORLDWIDE STORE
Final Shuttle Mission Patch
Free shipping to U.S. addresses!

The crew emblem for the final space shuttle mission is available in our store. Get this piece of history!

U.S. STORE
WORLDWIDE STORE
Celebrate the shuttle program
Free shipping to U.S. addresses!

This special commemorative patch marks the retirement of NASA's Space Shuttle Program. Available in our store!

U.S. STORE
WORLDWIDE STORE
Anniversary Shuttle Patch
Free shipping to U.S. addresses!
This embroidered patch commemorates the 30th anniversary of the Space Shuttle Program. The design features the space shuttle Columbia's historic maiden flight of April 12, 1981.

U.S. STORE
WORLDWIDE STORE
Mercury anniversary
Free shipping to U.S. addresses!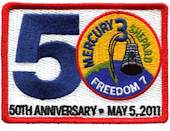 Celebrate the 50th anniversary of Alan Shephard's historic Mercury mission with this collectors' item, the official commemorative embroidered patch.

U.S. STORE
WORLDWIDE STORE
Fallen Heroes Patch Collection

The official patches from Apollo 1, the shuttle Challenger and Columbia crews are available in the store.

U.S. STORE
WORLDWIDE STORE
Ares 1-X Patch
The official embroidered patch for the Ares 1-X rocket test flight, is available for purchase.

U.S. STORE
WORLDWIDE STORE
Apollo Collage
This beautiful one piece set features the Apollo program emblem surrounded by the individual mission logos.

U.S. STORE
Expedition 21
The official embroidered patch for the International Space Station Expedition 21 crew is now available from our stores.

U.S. STORE
WORLDWIDE STORE
Hubble Patch
The official embroidered patch for mission STS-125, the space shuttle's last planned service call to the Hubble Space Telescope, is available for purchase.

U.S. STORE
WORLDWIDE STORE