Spaceflight Now +





Premium video content for our Spaceflight Now Plus subscribers.

Tracking hurricanes
This 2005 Atlantic hurricane season has a been a record-breaker. Satellite imagery since June 1 has been compiled into this movie to track the 21 named storms as they formed and traveled, many making landfall.

Play video

Hurricane Wilma
International Space Station cameras captured this incredible video of Hurricane Wilma and its well-defined eye from an altitude of 220 miles. Wilma was packing winds of 175 miles an hour as a Category 5 storm when the station flew overhead.

Play video

Hubble examines moon
NASA has used the Hubble Space Telescope for scientific observations of the Earth's moon in the search for important oxygen-bearing minerals -- potential resources for human exploration. Scientists held this news conference on October 19 to discuss their investigations.

Play video

Fuel tank leaves KSC
Space shuttle external fuel tank No. 120 is moved out of Kennedy Space Center's Vehicle Assembly Building and loaded onto a barge for transport to the Michoud Assembly Facility in New Orleans. Once there, the tank will undergo modifications prior to being returned to Florida for a future launch.

Play video

Practicing for Stardust
Stardust spacecraft recovery and science team members meet at NASA's Johnson Space Center in Houston to rehearsed the steps that will be involved when recovering the comet-encountering spacecraft after its landing on Jan. 15, 2006. The spacecraft has collected cometary and interstellar particles for return to Earth.

Play video

Space shuttle update
Space shuttle program officials Friday held a news conference at the Johnson Space Center to provide a status report on efforts to understand and fix the external tank foam insulation problems and confirm that the next launch won't happen before May 2006.

Dial-up | Broadband

Saturn's spongy moon
Stunning images of Saturn's moon Hyperion taken by the Cassini spacecraft show a surface dotted with craters and modified by some process, not yet understood, to create a strange, "spongy" appearance, unlike the surface of any other moon around the ringed planet.

Play video

ISS crew back on Earth
Russian recovery forces pull the space travelers from the just-landed Soyuz capsule as dawn begins to break over the touchdown site in north-central Kazakhstan.

Play video

Become a subscriber
More video





Russian rocket launches batch of tiny satellites
BY STEPHEN CLARK
SPACEFLIGHT NOW
Posted: October 27, 2005


An international cluster of diminutive spacecraft from at least seven nations - including Iran - rode a Russian Kosmos rocket into space this morning. The successful launch comes on the heels of a month of Russian space troubles.


| | |
| --- | --- |
| | The Kosmos rocket lifts off this morning. Credit: ESA |
The Kosmos-3M booster blasted off amid frigid temperatures and a snow-white landscape at northern Russia's Plesetsk Cosmodrome at 0652 GMT (2:52 a.m. EDT). The launcher flew through low clouds and fog before finally entering clear skies as shown in live video from Plesetsk. As planned, the two-stage rocket released its payloads into a 426-mile high Sun-synchronous orbit a little over a half-hour after launch.

The successful launch comes just weeks after a failed launch from Plesetsk in early October resulted in the loss of the European Cryosat satellite that was designed to observe changes in Earth's polar ice caps. Last week, controllers lost contact with the Monitor-E environmental satellite that was launched in August.

Included in the Kosmos rocket's payload were two craft built by Surrey Satellite Technology Limited of Britain, European and Russian student-built satellites, and Iran's first ever spacecraft.

At just under 200 pounds, TopSat was developed by Surrey on behalf of the government of the United Kingdom, and was funded by both the British National Space Center and the nation's Ministry of Defense.

TopSat's primary mission objective involves the demonstration of providing timely imaging with resolutions of lower than 10 feet. The imagery can be transmitted directly from space to ground terminals in the same region. An advanced control system also allows several independent image orders to be targeted and fulfilled in rapid succession, Surrey says.

China's contribution to the international Disaster Monitoring Constellation was also delivered into orbit by the Kosmos rocket Thursday. Also called Beijing-1, the satellite is the fifth member of the international fleet of small spacecraft, which features members from the United Kingdom, Turkey, Nigeria, and Algeria.

Beijing-1 was built by Surrey for the Beijing Landview Mapping Information Technology company throughout the past two years. The 309-pound craft carries color and black-and-white cameras with resolutions of around 100 feet and 13 feet, respectively. Once it joins the other members of the constellation, it will operate for at least five years to help monitor worldwide natural and man-made disasters, along with the observation of the environment and water resources, specifically in preparation for the 2008 Beijing Olympics.

Also aboard for the launch was the first satellite developed by teams from the Student Space Exploration and Technology Initiative, or SSETI. Created by the European Space Agency's education department, SSETI consists of teams of students from nations across Europe. The group's first spacecraft - SSETI Express - is now flying in space as the first pan-European student satellite.

SSETI Express mission development began in 2003 after morale was waning among many university students and mentors after delays in their first project. Fifteen teams totaling more than 100 students participated in an initial planning meeting in December 2003 before splitting up to focus on the design and manufacture of their specific components and systems. Further meetings were largely held in online chat rooms, while actual conferences were conducted twice a year.

Objectives of the mission include a role as a technological testbed for SSETI's next project - the European Student Earth Orbiter planned for launch aboard an Ariane 5 rocket around 2008. SSETI Express also was devised to serve as a motivational aid and an important demonstration of the capabilities of the student teams before more complex missions are undertaken.

SSETI Express carries three tiny Cubesat picosatellites provided by organizations from around the world. The XI-V Cubesat is from the University of Tokyo in Japan and the UWE-1 Cubesat was built and integrated by students at Germany's University of Wurzburg. Another picosatellite called NCUBE-2 is from students scattered across Norway. The trio was to be deployed by a T-Pod device from the UTIAS Space Flight Laboratory of Toronto.

The 137-pound satellite will also take pictures of Earth and serve the amateur radio community with S-band and UHF radio systems.

Another educational satellite launched into orbit was Mozhayets 5, which was designed by students at the Mozhaisky Military Space Academy in Russia. The new craft will replace earlier versions flown by the students and will test optical laser communications, according to Russian news reports.

The Sinah-1 microsatellite brings Iran into the final frontier with its launch Thursday. The nation's first satellite was built for Iran by the Russian Polyot design bureau, and arrived at Plesetsk on October 19. A delay at its factory postponed the launch from its original target date in late September.

Iran's second satellite named Mesbah is expected to join Sinah-1 in space within the next few months, followed by yet another next year. A report from the Agence France-Presse last week indicated Sinah-1 would carry out a mission of communications and monitoring natural disasters.
ERROR: Random File Unopenable
The random file, as specified in the $random_file perl variable was unopenable.

The file was not found on your file system. This means that it has either not been created or the path you have specified in $trrandom_file is incorrect.

John Glenn Mission Patch


Free shipping to U.S. addresses!


The historic first orbital flight by an American is marked by this commemorative patch for John Glenn and Friendship 7.

U.S. STORE

WORLDWIDE STORE


Final Shuttle Mission Patch


Free shipping to U.S. addresses!


The crew emblem for the final space shuttle mission is available in our store. Get this piece of history!

U.S. STORE

WORLDWIDE STORE


Celebrate the shuttle program


Free shipping to U.S. addresses!


This special commemorative patch marks the retirement of NASA's Space Shuttle Program. Available in our store!

U.S. STORE

WORLDWIDE STORE


Anniversary Shuttle Patch


Free shipping to U.S. addresses!

This embroidered patch commemorates the 30th anniversary of the Space Shuttle Program. The design features the space shuttle Columbia's historic maiden flight of April 12, 1981.

U.S. STORE

WORLDWIDE STORE


Mercury anniversary


Free shipping to U.S. addresses!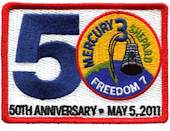 Celebrate the 50th anniversary of Alan Shephard's historic Mercury mission with this collectors' item, the official commemorative embroidered patch.

U.S. STORE

WORLDWIDE STORE


Fallen Heroes Patch Collection


The official patches from Apollo 1, the shuttle Challenger and Columbia crews are available in the store.

U.S. STORE

WORLDWIDE STORE


Ares 1-X Patch

The official embroidered patch for the Ares 1-X rocket test flight, is available for purchase.

U.S. STORE

WORLDWIDE STORE


Apollo Collage

This beautiful one piece set features the Apollo program emblem surrounded by the individual mission logos.

U.S. STORE


Expedition 21

The official embroidered patch for the International Space Station Expedition 21 crew is now available from our stores.

U.S. STORE

WORLDWIDE STORE


Hubble Patch

The official embroidered patch for mission STS-125, the space shuttle's last planned service call to the Hubble Space Telescope, is available for purchase.

U.S. STORE

WORLDWIDE STORE