Spaceflight Now +





Premium video content for our Spaceflight Now Plus subscribers.

Farewell to Complex 36
Following the 145th and final Atlas rocket liftoff from Cape Canaveral's Complex 36, officials "toast" the historic two-pad site and its blockhouse. Then the spotlights illuminating the pads are turned off as the complex "goes dark." (10min 50sec file)

Play video:
Dial-up | Broadband

Download audio:
For iPod

Final Atlas 3 launched
The last Lockheed Martin Atlas 3 rocket launches from Complex 36 at Cape Canaveral Air Force Station at 2:41 a.m. EST carrying a classified spy satellite cargo for the U.S. National Reconnaissance Office. This movie follows the mission through ignition of Centaur. (5min 30sec file)
Play video

Atlas 3 onboard
A camera mounted on the Centaur upper stage captured this dramatic footage of the spent first stage separation, deployment of the RL10 engine nozzle extension, the powerplant igniting and the rocket's nose cone falling away during launch.
Play video

Launch of Atlas 5
The Lockheed Martin Atlas 5 rocket launches in December from Cape Canaveral carrying the AMERICOM 16 communications spacecraft. (6min 22sec file)
Play video

Press site view
The sunrise launch of Atlas 5 is shown in this view from the Kennedy Space Center press site at Complex 39. (QuickTime file)
Play video

Rocket rollout
Riding on its mobile launching platform, the Atlas 5 rocket is rolled from its assembly building to the launch pad at Complex 41 just hours before the scheduled liftoff time carrying AMC 16. (4min 41sec file)
Play video

Atlas 5 news briefing
Mission officials hold the pre-launch news conference in Cape Canaveral on Thursday, Dec. 16 to preview the flight of Atlas 5 with AMC 16. (40min 41sec file)
Play video

AMC 16 launch preview
Preview the launch of Lockheed Martin's Atlas 5 rocket carrying the AMERICOM 16 communications spacecraft with this narrated animation package. (2min 52sec file)
Play video

The AMC 16 spacecraft
This narrated movie provides an overview of the Lockheed Martin-built AMC 16 spacecraft for operator SES AMERICOM. (3min 30sec file)
Play video

Last Atlas 2AS rocket
Lockheed Martin's last Atlas 2AS rocket blasts off from Cape Canaveral carrying a classified National Reconnaissance Office spacecraft on August 31. (3min 59sec file)
Play video

Salute to pad 36A
The Atlas launch team in the Complex 36 Blockhouse celebrate the history of pad 36A in a post-launch toast. The Atlas 2AS rocket flight was the last to launch from the pad, which entered service in 1962. (2min 09sec file)
Play video

Mission success
The classified NRO payload is deployed from the Centaur upper stage to successfully complete the launch. (1min 56sec file)
Play video

Become a subscriber
More video




NewsAlert





Sign up for our NewsAlert service and have the latest news in astronomy and space e-mailed direct to your desktop.


Privacy note: your e-mail address will not be used for any other purpose.





Last Atlas 3 rocket launches a pair of spy satellites
BY JUSTIN RAY
SPACEFLIGHT NOW
Posted: February 3, 2005


While its liftoff was hidden by a dense blanket of fog draped over Cape Canaveral's Complex 36 Thursday morning, the last Lockheed Martin Atlas 3 rocket flew into the history books in fine style as it successfully launched two formation-flying spy satellites probably meant to track enemy ships at sea.


| | |
| --- | --- |
| | A camera on the rocket shows the Atlas 3 ascending from its foggy launch pad Thursday morning. Photo from ILS TV |
As the countdown commenced Wednesday afternoon, an approaching weather system sparked pessimism that thick clouds and rain would all but certainly scrub the launch. Air Force meteorologists predicted a 95 percent chance of unacceptable conditions at the planned liftoff time.

But the launch team moved forward with pre-flight activities, rolling back the protective gantry enclosing the 176-foot-tall Atlas 3B rocket atop pad 36B and loading super-cold propellants into its stages.

As the night wore on, Mother Nature began to smile upon Cape Canaveral as the cloud cover and rain cleared. The 95 percent "no go" forecast changed to 70 percent and eventually no weather rules were threatened as the count entered its final phases.

Not all would be ideal for the VIPs, news media and spectators watching the night owl ascent, however. Fog began developing over the Space Coast and quickly swallowed the pad from view.

The launch team, seated inside the Complex 36 blockhouse located next to the pad, oversaw a smooth and uneventful countdown. With this last mission by Atlas 3 and the recent retirement of the Atlas 2 series of vehicles, this would be the final Atlas liftoff from the site after 43 years.

As clocks ticked down, the 145th and farewell launch from Complex 36 was cleared for an on-time departure at 2:41 a.m. EST (0741 GMT), beating the weather odds and not hampered by the foggy conditions.


| | |
| --- | --- |
| | The Atlas 3 rocket climbs above the fog. Photo from ILS TV |
Watching from 2.5 miles away at the Cape's famed Press Site 1, reporters and photographers saw not even a glow as the rocket's Russian-designed RD-180 engine blasted to life. After the powerplant's vital signs were checked in the last moments of the countdown, clamps fighting to keep the rocket Earthbound sprang back in an instant and the vehicle was free to fly.

The chest-pounding roar of the rocket rushed across the quiet night, but there was still no Atlas to be seen in the wall of fog. Riding on nearly a million pounds of thrust, the vehicle raced upward and suddenly appeared above the fog bank about 20 seconds into flight with its flickering exhaust of golden flame morphing into a super-hot bluish tail.

It was clear sailing after ascending above the fog as viewers could see the rocket for a couple of minutes. The rocket headed northeast, hugging the U.S. eastern seaboard on a unique trajectory.

A rear-facing camera mounted on the vehicle captured crisp views of the spent first stage separating and disappearing into the night only to be illuminated a few seconds later as the Centaur upper stage ignited its main engine. One half of the rocket's jettisoned nose cone could be seen falling away, too.

Nearly 18 minutes into flight as the vehicle flew just south of Greenland, the Centaur reached its initial orbit above Earth. The rocket coasted around the world for an hour before re-starting the hydrogen-fueled RL10 engine over the South Pacific to nudge its clandestine payload into the intended orbit. About 79 minutes after liftoff, Centaur successfully deployed its cargo into an orbital perch that flies as much as 63 degrees north and south of the equator.


| | |
| --- | --- |
| | An onboard camera mounted to Centaur sees the first stage falling away. Photo from ILS TV |
A short time later, sharp-eyed satellite-observing hobbyists in Canada spotted two satellites flying close to each other and the discard Centaur nearby. The sighting, coupled with the orbit achieved, left little doubt this was the third in a series of launches performed in the past three-and-a-half years that have placed satellite pairs into such a highly-inclined Earth orbit.

This type of orbit was used by 11 spacecraft missions, each featuring a trio of small satellites flying in a triangular formation, launched between 1971 and 1996. They were believed to be part of a network commonly called the Naval Ocean Surveillance System, or NOSS.

The more recent launches using Atlas 2AS rockets from Vandenberg Air Force Base, California, in September 2001 and December 2003 mirrored those earlier flights with one key difference. Observers watching the skies see only two satellites from each Atlas launch instead of three, suggesting a new generation and design for the NOSS system.

The National Reconnaissance Office -- the secretive government agency responsible for designing and operating the U.S. fleet of spy satellites -- uses the NOSS spacecraft to keep tabs on ships around the globe, experts believe.

The spacecraft are thought to be capable of detecting radio transmissions from ships to precisely pinpoint a vessel's location. Tracking suspicious ships in the war on terror is a critical purpose of the NOSS network, the experts say.

For more on the goodbye to Complex 36, see our separate story.

Video coverage for subscribers only:

VIDEO: FINAL ATLAS 3 ROCKET BLASTS OFF QT

VIDEO: DRAMATIC ONBOARD CAMERA VIEW OF STAGING QT

VIDEO: FAREWELL CEREMONY TO COMPLEX 36 DIAL-UP | BROADBAND

AUDIO: FAREWELL CEREMONY TO COMPLEX 36 FOR IPOD

SUBSCRIBE NOW

Apollo 11 special patch
Special collectors' patch marking the 35th anniversary of the historic Apollo 11 moon landing is now available.

Choose your store:
U.S. - U.K. - E.U. - Worldwide
Inside Apollo mission control
An insider's view of how Apollo flight controllers operated and just what they faced when events were crucial.

Choose your store:
U.S.
The ultimate Apollo 11 DVD
This exceptional chronicle of the historic Apollo 11 lunar landing mission features new digital transfers of film and television coverage unmatched by any other.

Choose your store:
U.S. - U.K. - E.U. - Worldwide
Next ISS crew
Own a little piece of history with this official patch for the International Space Station's Expedition 11 crew. We'll ship yours today!

Choose your store:
U.S.
New Station
Crew Patch
Free shipping to U.S. addresses!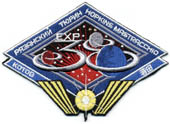 The Expedition 38 embroidered crew patch for the International Space Station is now available in our store!

U.S. STORE
WORLDWIDE STORE
John Glenn Mission Patch
Free shipping to U.S. addresses!

The historic first orbital flight by an American is marked by this commemorative patch for John Glenn and Friendship 7.

U.S. STORE
WORLDWIDE STORE
Final Shuttle Mission Patch
Free shipping to U.S. addresses!

The crew emblem for the final space shuttle mission is available in our store. Get this piece of history!

U.S. STORE
WORLDWIDE STORE
Celebrate the shuttle program
Free shipping to U.S. addresses!

This special commemorative patch marks the retirement of NASA's Space Shuttle Program. Available in our store!

U.S. STORE
WORLDWIDE STORE
Anniversary Shuttle Patch
Free shipping to U.S. addresses!
This embroidered patch commemorates the 30th anniversary of the Space Shuttle Program. The design features the space shuttle Columbia's historic maiden flight of April 12, 1981.

U.S. STORE
WORLDWIDE STORE
Mercury anniversary
Free shipping to U.S. addresses!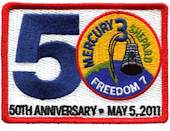 Celebrate the 50th anniversary of Alan Shephard's historic Mercury mission with this collectors' item, the official commemorative embroidered patch.

U.S. STORE
WORLDWIDE STORE
Fallen Heroes Patch Collection

The official patches from Apollo 1, the shuttle Challenger and Columbia crews are available in the store.

U.S. STORE
WORLDWIDE STORE
Columbia Report
A reproduction of the official accident investigation report into the loss of the space shuttle Columbia and its crew of seven.

Choose your store:
U.S. - U.K. - E.U. - Worldwide
Mars Panorama

DISCOUNTED! This 360 degree image was taken by the Mars Pathfinder, which landed on the Red Planet in July 1997. The Sojourner Rover is visible in the image.

Choose your store:
U.S.
Apollo 11 Mission Report
Apollo 11 - The NASA Mission Reports Vol. 3 is the first comprehensive study of man's first mission to another world is revealed in all of its startling complexity. Includes DVD!

Choose your store:
U.S. - U.K. - E.U. - Worldwide
Rocket DVD
If you've ever watched a launch from Kennedy Space Center, Cape Canaveral, Vandenberg Air Force Base or even Kodiak Island Alaska, there's no better way to describe what you witnessed than with this DVD.

Choose your store:
U.S. - U.K. - E.U. - Worldwide